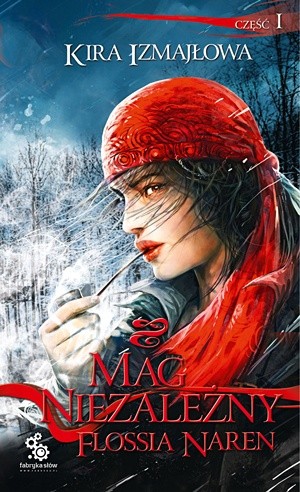 Początkowo może wydawać się zimną, arogancką, cyniczną, złośliwą zołzą której wrażliwość bez większego problemu zmieściłaby się w łyżeczce do herbaty.
Zołzą, która z uśmiechem na ustach splunie Ci w twarz i bez mrugnięcia okiem pośle Cię na śmierć…
Nie daj się zwieść…
Gdy przyjrzysz się dokładniej okaże się… jeszcze gorsza.
Królowa lodu to przy niej pikuś, "cynizm" to jej drugie imię, a gdyby niechcący ugryzła się w język to istnieje spore prawdopodobieństwo że zatruje się własnym jadem.
Jej wrażliwość spokojnie zmieści się na główce od szpilki. Twoje życie? Cóż, poza nielicznymi chwilami słabości absolutnie jej zwisa…
Zakochasz się w niej od pierwszej strony!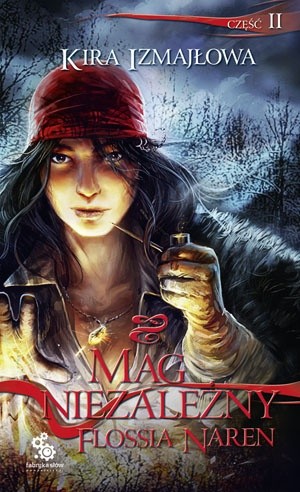 Dawno dawno temu. Za górami... Za lasami... Bla, bla, bla...
Pewnie liczyliście na rzewną opowieść o bezbronnej, wiotkiej księżniczce i wybawiającym ją z opresji i potwornych łap, mężnym rycerzu?
…To się przeliczyliście!
Zamiast księżniczki: Mag Niezależny Flossia Naren. Dama bynajmniej nie bezbronna, ani wiotka!
W roli mężnego rycerza: Porucznik Laurinne. Mdlejący na widok zwłok żółtodziób wątpliwego pochodzenia, który sam bez przerwy jest w opresji...
Potwora też nie uświadczycie. W zamian funt dworskich intryg, kopa tajemnic, dwa tuziny sekretów, stara czarownica, tajni agenci, jeden mag bojowy, starożytna magiczna księga i tajemniczy, potężny wróg.
Na dokładkę mendel dobrego humoru, a do smaku porządna porcja błyskotliwej ironii...
Smakujcie i trzymajcie się poręczy, bo fabuła wciąga!