Meret Oppenheim is probably best known for the fur teacup and spoon, one of the most recognized of Surrealist Objects. Many of her objects and paintings created during the same period have since been lost. Her contributions to the Surrealist Movement, and associations with many members of the group began well before she turned 20 years of age.
This Surrealist object was inspired by a conversation between Oppenheim and artists Pablo Picasso and Dora Maar at a Paris cafe. Admiring Oppenheim's fur-covered bracelet, Picasso remarked that one could cover anything with fur, to which she replied, "Even this cup and saucer." Soon after, when asked by André Breton, Surrealism's leader, to participate in the first Surrealist exhibition dedicated to objects, Oppenheim bought a teacup, saucer, and spoon at a department store and covered them with the fur of a Chinese gazelle. In so doing, she transformed genteel items traditionally associated with feminine decorum into sensuous, sexually punning tableware.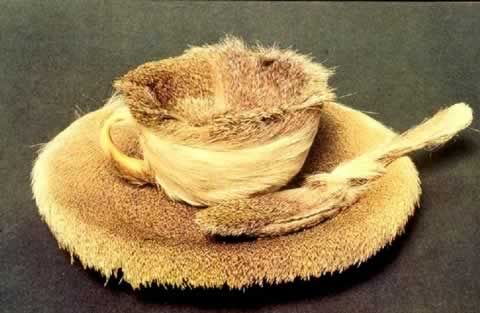 She spent twenty years trying to make paintings and artwork that would live up to this early success and suffered from anxiety and depression. It was not until many years later she understood how important materials were for her artmaking success. Instead of illustrating an idea in a painting, the symbolic mix of objects was her genius.
An Enormously Tiny Bit of a Lot
Oppenheim exhibited Ma Gouvernante, My Nurse, made of a pair of shoes bound together on a platter in a position simulating that of a nude woman on her back with her legs spread and dressed with paper frills. The shoes caused as much excitement as the fur cup.
Ma gouvernante, My Nurse, mein Kindermädchen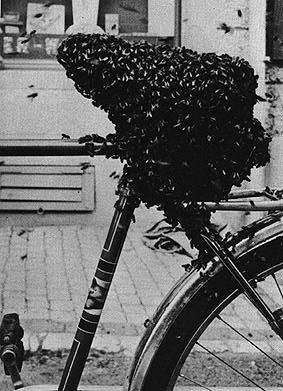 Project for Parkett No. 4
Very controversial fountain, named
Tour-Fontaine
,
designed by Meret. Switzerland.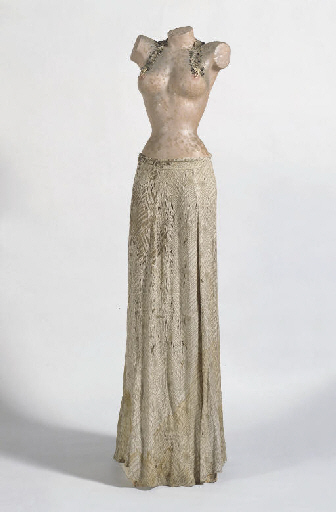 In 1959 she created the controversial object,
Cannibal Feast
, for the opening of the last International Surrealist Exhibition in Paris. The sculpture included a live nude model laid out on a table and covered with food and was criticized for depicting woman as an object of consumption; Oppenheim insisted that the work was instead intended as a spring fertility rite for both men and women.
The latest work of Meret.
By Man Ray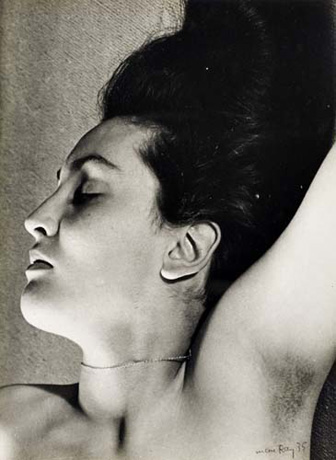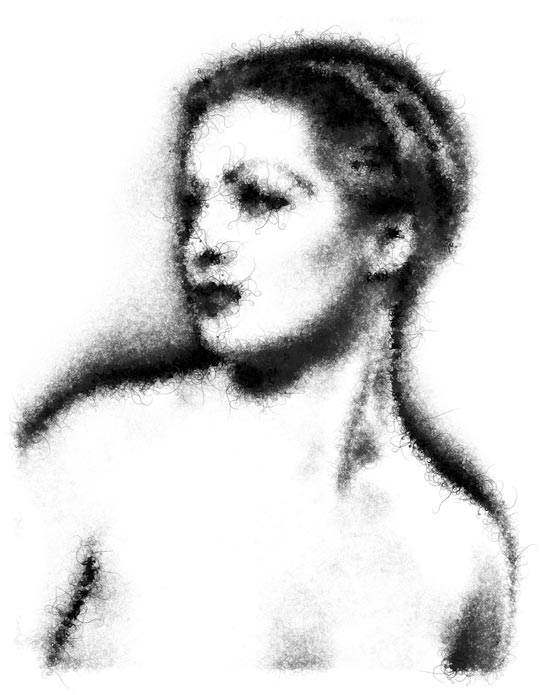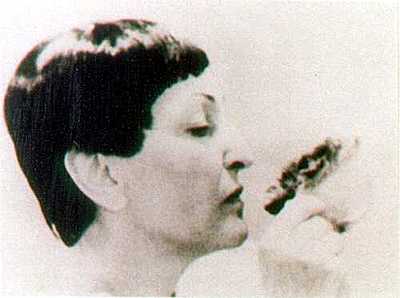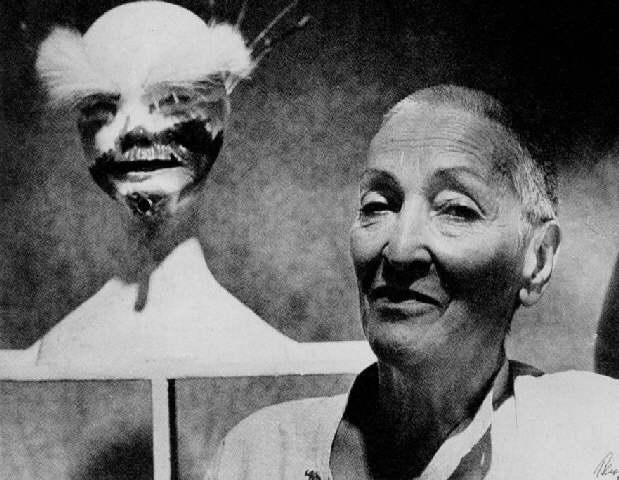 By Lee Miller